Transform Your Home with Smart Home Automation Systems
Mar 16, 2018
About Us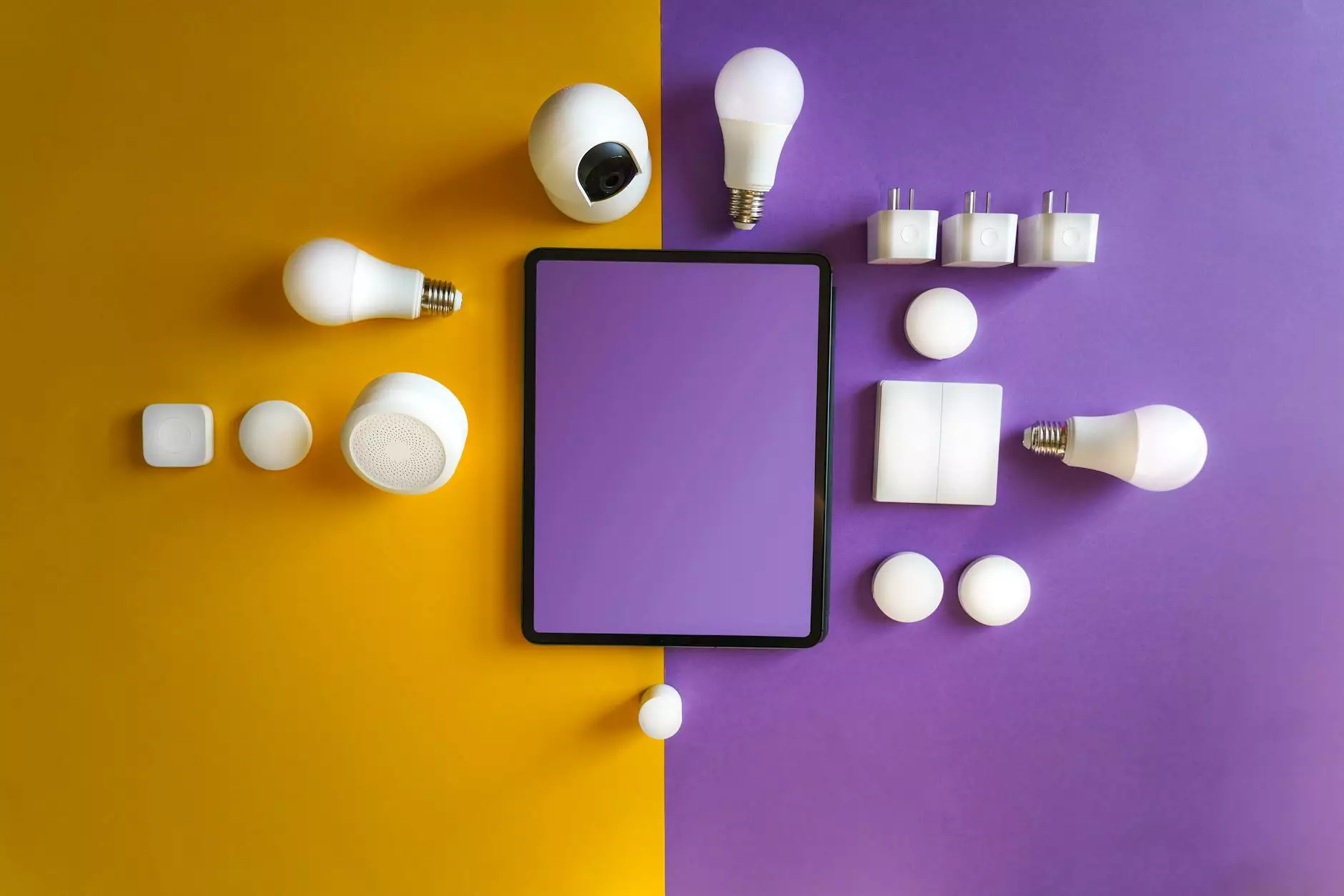 Enhance Comfort, Convenience, and Security with Narducci Electric
Welcome to Narducci Electric, your trusted partner in smart home automation. As Philadelphia's premier electrical service provider, we pride ourselves on delivering cutting-edge technology solutions that transform your home into a modern haven of comfort, convenience, and security. With our expertise in smart home automation systems, we ensure that your living space is in sync with your lifestyle.
Why Choose Smart Home Automation Systems?
Smart home automation systems revolutionize the way you interact with your home. From controlling the lighting and temperature to managing security and entertainment systems, the possibilities are endless. With Narducci Electric's state-of-the-art technology and meticulous installation processes, you can experience the following benefits:
Convenience: Imagine effortlessly adjusting your home's ambiance with a simple voice command or a tap on your smartphone. With smart home automation, you can conveniently control various aspects of your home from the palm of your hand.
Energy Efficiency: Our smart home automation systems enable you to optimize energy consumption by regulating lighting, heating, and cooling based on your preferences and occupancy. This not only reduces your carbon footprint but also leads to cost savings on utility bills.
Security: Protect your loved ones and belongings with advanced security features provided by our smart home automation systems. From remote surveillance to smart locks and motion sensors, you can enjoy peace of mind knowing that your home is secure.
Comfort: Create the perfect atmosphere in every room with lighting control, motorized blinds, and a programmable thermostat. Set the mood for movie nights, welcome yourself to a well-lit home, or adjust the temperature for optimal comfort, all with the click of a button.
Customization: Our smart home automation systems are highly customizable to match your unique preferences. Personalize your home by creating tailored scenes, scheduling actions, and integrating compatible devices to create a harmonious living environment.
The Narducci Electric Advantage
At Narducci Electric, we specialize in delivering comprehensive smart home automation solutions customized to your specific requirements. Our team of skilled technicians and engineers work closely with you to design and install a system that seamlessly integrates with your existing infrastructure. Here's what sets us apart:
Expertise: With over 20 years of experience in the industry, we have amassed a deep understanding of smart home automation technologies and trends. Our team stays updated with the latest advancements to ensure we offer you the most advanced solutions.
Quality Products: We only source premium products from trusted manufacturers to ensure your smart home automation system is built to last. We prioritize reliability, functionality, and user-friendly interfaces, ensuring you have a seamless experience.
Seamless Integration: Our technicians are skilled in integrating various smart devices and systems to create a cohesive ecosystem. We seamlessly connect your lighting, HVAC, security, entertainment, and other smart systems for seamless control.
Professional Installation: Our certified technicians handle every installation with meticulous attention to detail. We ensure that your smart home automation system is installed correctly, minimizing any disruptions to your home during the process.
Ongoing Support: Our commitment to your satisfaction extends beyond installation. We offer comprehensive support and maintenance services to keep your smart home automation system running smoothly for years to come.
Contact Us for a Consultation
Ready to elevate your home with smart home automation systems? Contact Narducci Electric today to schedule a consultation. Our experts will assess your needs, answer your questions, and guide you through the process of transforming your home into a smart, connected oasis.
Discover the convenience, efficiency, and security that smart home automation systems can bring. Trust Narducci Electric to deliver unparalleled solutions that enhance your lifestyle and make everyday living a breeze.