JIM RAPPO - EXPERIENCED ELECTRICIAN AT NARDUCCI ELECTRIC
Oct 24, 2021
About Us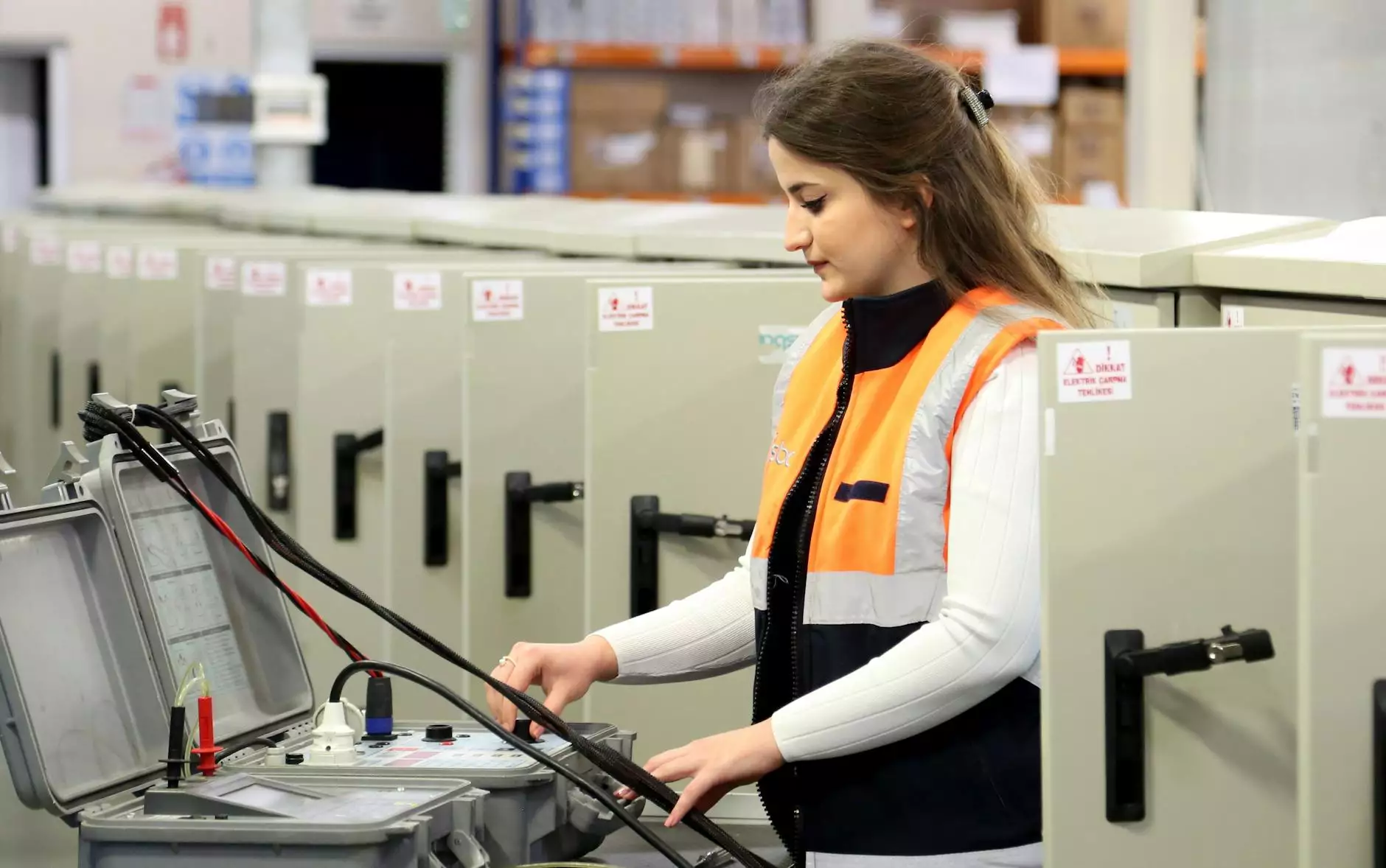 About Jim Rappo
Meet Jim Rappo, an integral member of the Narducci Electric team. With years of experience in the field, Jim is a seasoned electrician known for his exceptional skills and professionalism. He has successfully completed numerous residential and commercial electrical projects, earning high praise from clients.
Expertise in Electrical Services
Jim specializes in providing a wide range of electrical services. From installations to repairs and maintenance, he is dedicated to delivering top-notch solutions for every client's unique needs. Whether it's wiring, lighting, or electrical panel upgrades, Jim's expertise ensures safe and reliable electrical systems for homes and businesses.
Electrical Troubleshooting and Diagnostics
One of Jim's core strengths is his ability to effectively troubleshoot electrical issues. With intricate knowledge of electrical systems, he can quickly identify the root cause of problems and provide efficient solutions. From flickering lights to faulty outlets, Jim is adept at resolving even the most complex electrical malfunctions.
Residential and Commercial Installations
Jim excels in providing both residential and commercial electrical installations. Whether it's a simple wiring project or a full-scale electrical setup for a new construction, Jim ensures the highest level of craftsmanship and adherence to safety standards. His attention to detail and commitment to quality make him a trusted choice for all installation needs.
Outdoor and Landscape Lighting
Transform your outdoor space with Jim's expertise in outdoor and landscape lighting. Whether you want to enhance the beauty of your garden or create a welcoming atmosphere for outdoor gatherings, Jim can design and install a customized lighting system tailored to your preferences. With his meticulous approach, he ensures a stunning and functional outdoor lighting setup.
Emergency Electrical Services
Electrical emergencies can occur at any time, causing inconvenience and safety hazards. Jim is available to provide prompt emergency electrical services to address urgent issues and restore your electrical systems to normalcy. With his quick response and efficient problem-solving skills, you can rely on Jim during times of electrical crises.
Professionalism and Customer Satisfaction
Jim takes great pride in his work and prioritizes customer satisfaction above all else. Punctuality, professionalism, and clear communication are the hallmarks of his service. He believes in building long-term relationships with clients, earning their trust through exceptional workmanship and reliable solutions. Jim's commitment to excellence ensures that every customer receives top-quality service, time and time again.
Contact Jim Rappo at Narducci Electric
Are you in need of a highly skilled electrician for your electrical projects? Contact Jim Rappo at Narducci Electric today. With his expertise and the support of the Narducci Electric team, you can have peace of mind knowing that your electrical needs are handled by professionals. Reach out to us now to schedule a consultation or to discuss your requirements. Your satisfaction is our priority.
Conclusion
Jim Rappo, an experienced electrician at Narducci Electric, offers a wide range of electrical services, including troubleshooting, installations, repairs, and more. With his expertise in residential and commercial projects, attention to detail, and dedication to customer satisfaction, Jim is a trustworthy professional in the industry. Contact Narducci Electric today and let Jim Rappo fulfill your electrical needs with exceptional skill and reliability.