Bathroom Exhaust Fan Installation
Oct 8, 2022
Blog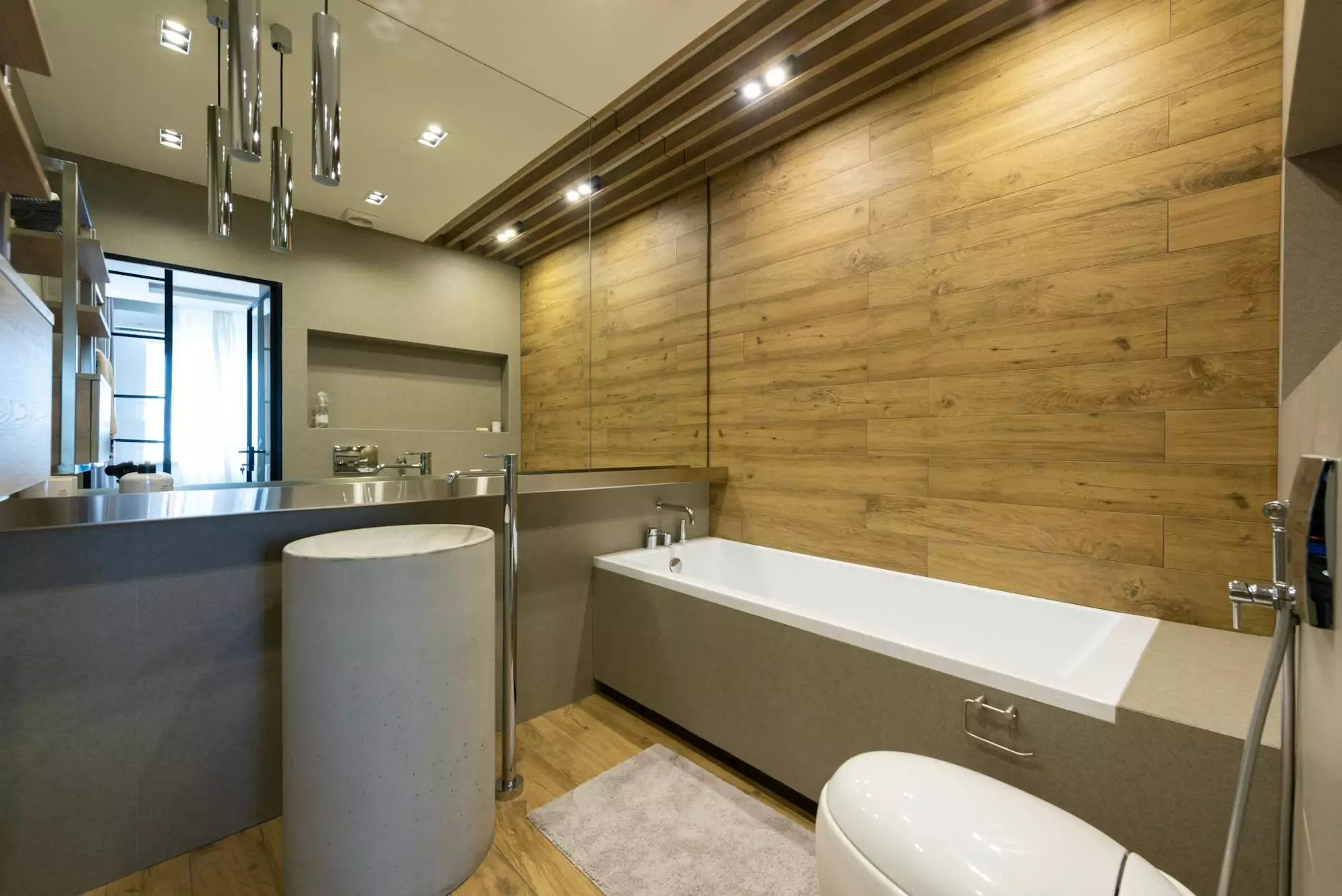 Improving Ventilation and Air Quality with Narducci Electric
Looking for professional bathroom exhaust fan installation services? You've come to the right place! At Narducci Electric, we specialize in providing high-end electrical solutions for residential and commercial properties in Philadelphia and the surrounding areas.
A properly functioning bathroom exhaust fan plays a crucial role in maintaining a healthy and comfortable environment in your bathroom. It helps remove excess moisture, unpleasant odors, and pollutants, which can otherwise lead to mold growth, peeling paint, and other issues. Our team of skilled electricians understands the importance of effective ventilation and is here to assist you with top-notch installation services.
The Benefits of Bathroom Exhaust Fans
Installing a bathroom exhaust fan offers numerous benefits for your home. Not only does it improve air quality, but it also helps prevent moisture-related problems. Here are just a few advantages of having a high-quality exhaust fan in your bathroom:
Elimination of Excess Moisture: Moisture from showers, baths, and sinks can accumulate quickly, leading to dampness, peeling wallpaper, and even structural damage. A bathroom exhaust fan helps remove excess moisture, reducing the risk of mold and mildew growth.
Improved Air Circulation: Proper ventilation promotes fresh air circulation, ensuring a more comfortable and pleasant bathroom experience for you and your family.
Odor Control: Say goodbye to unwanted bathroom odors! An exhaust fan effectively removes odors, leaving your bathroom smelling clean and fresh.
Enhanced Energy Efficiency: Investing in an energy-efficient bathroom exhaust fan can help reduce energy consumption and lower utility bills.
Avoiding Health Issues: Excess moisture can create an ideal breeding ground for mold and mildew, which can cause respiratory problems and allergies. Installing an exhaust fan helps safeguard your family's health.
Protection of Your Property: By minimizing moisture-related issues, an exhaust fan helps protect surfaces, paint, and finishes in your bathroom, extending their lifespan.
Professional Installation Services by Narducci Electric
When it comes to bathroom exhaust fan installation, it's crucial to rely on experienced professionals who can ensure a proper and efficient setup. At Narducci Electric, our team consists of highly skilled electricians with extensive knowledge in electrical systems and codes. We prioritize safety, quality, and customer satisfaction in every project we undertake.
Our installation process begins with a thorough assessment of your bathroom's ventilation needs. We consider factors such as bathroom size, existing ductwork, and your specific requirements to recommend the most suitable exhaust fan for your space. We work with leading brands, offering a wide range of options to meet your preferences and budget.
Once we finalize the selection, our expert electricians proceed with the installation, ensuring proper wiring and secure mounting of the exhaust fan. We adhere to industry best practices and safety standards, providing a reliable and long-lasting solution. Our team will also guide you on the best usage practices and maintenance tips to maximize the lifespan and efficiency of your exhaust fan.
Contact Narducci Electric Today
If you're in need of professional bathroom exhaust fan installation services, don't hesitate to reach out to Narducci Electric. With our expertise and commitment to excellence, we guarantee superior results that will exceed your expectations. Enjoy a well-ventilated and healthy bathroom environment with our state-of-the-art solutions.
Contact us today for a consultation or to schedule an appointment. Our friendly team is ready to assist you. Trust Narducci Electric for all your electrical needs!