Abington - Green Heating, Cooling, & Electric
Mar 30, 2020
About Us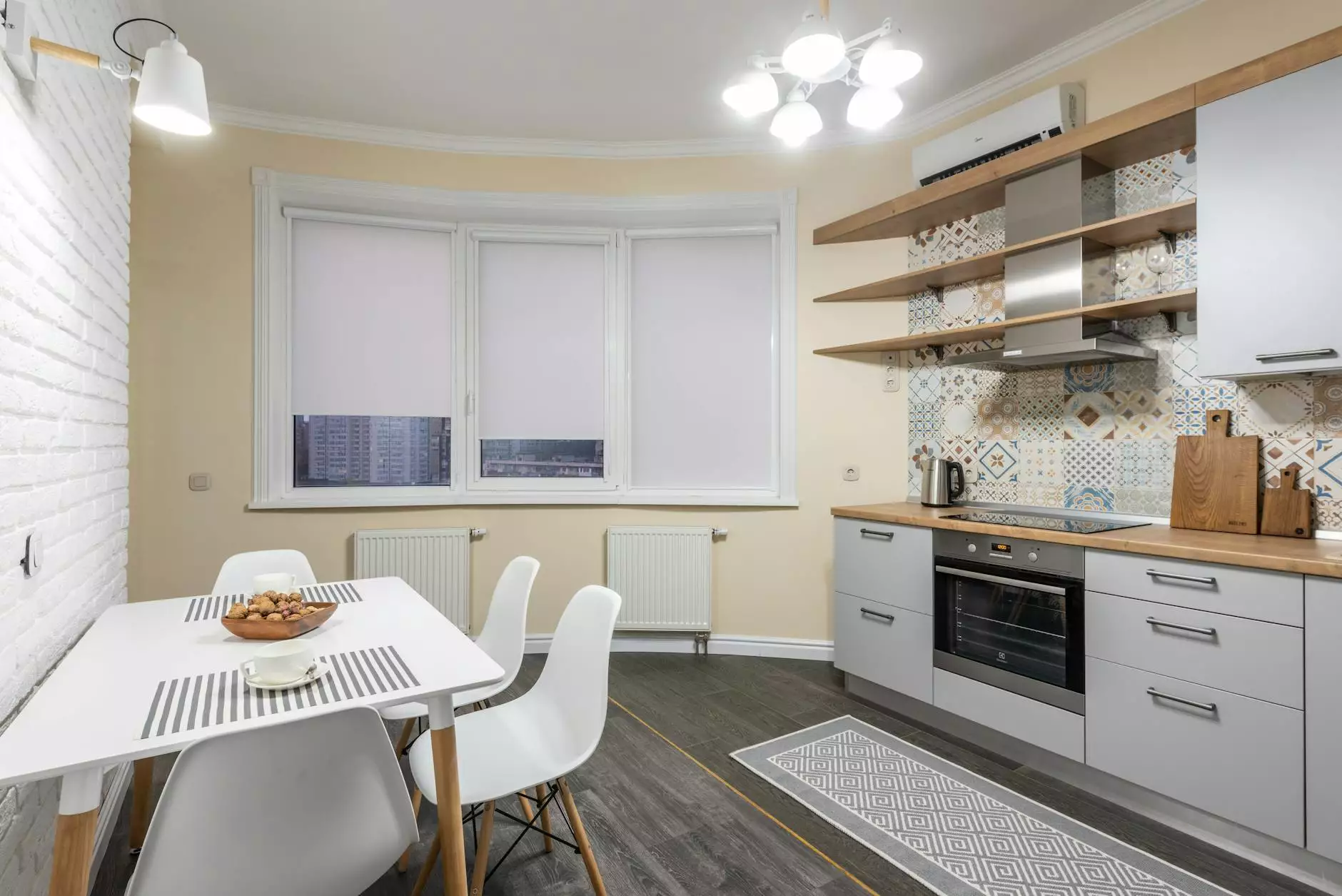 About Narducci Electric
Narducci Electric is a leading provider of green heating, cooling, and electric services in Abington, Montgomery County. With years of experience in the industry, we have built a solid reputation for delivering high-quality solutions tailored to meet the unique needs of our customers.
Our Commitment to Green Energy
At Narducci Electric, we are committed to promoting sustainability and energy efficiency in Abington and the surrounding areas. Our team of dedicated professionals is well-versed in the latest green technologies and methods, allowing us to provide eco-friendly solutions that help conserve energy and reduce environmental impact. We understand the importance of reducing carbon footprint and strive to offer innovative sustainable options to our customers.
Comprehensive Heating Services
With our comprehensive heating services, we aim to keep your home or business warm and comfortable throughout the year. Our skilled technicians are equipped to handle all aspects of heating system installations, repairs, and maintenance. Whether you require a new energy-efficient furnace, heat pump installation, or need assistance with troubleshooting and repairs, we have you covered.
Heating System Installation
Our team specializes in professional heating system installations. We assess your specific heating needs, recommend the most suitable options, and ensure efficient installation to maximize performance and energy savings. We work with top manufacturers and offer a range of heating systems, including furnaces, heat pumps, and geothermal systems, to cater to diverse requirements.
Heating System Repairs
Experiencing heating system issues? Our technicians have the expertise to diagnose and fix a wide range of heating problems. From malfunctioning thermostats to faulty heating elements, we provide prompt and reliable repair services to restore your system's functionality. We can also advise on whether a repair or replacement would be more cost-effective in case of major repairs.
Heating System Maintenance
Regular maintenance is essential to keep your heating system operating at peak performance and prevent unexpected breakdowns. Our maintenance services include thorough inspections, cleaning, and tuning of your equipment, ensuring optimal efficiency and longevity. By scheduling regular tune-ups with Narducci Electric, you can save on energy costs and extend the lifespan of your heating system.
Efficient Cooling Solutions
When it comes to keeping your space cool and comfortable during hot summers, Narducci Electric has you covered. Our cooling services are designed to tackle various cooling needs, from air conditioning installations to repairs and maintenance.
Air Conditioning Installation
We offer professional air conditioning installation services to help you beat the heat. Our experts carefully assess your cooling requirements, recommend energy-efficient systems, and ensure seamless installation for optimal performance. Whether you need a central air conditioner, ductless mini-split, or heat pump, we can provide personalized solutions to suit your cooling needs.
Air Conditioning Repairs
If your air conditioning system is struggling to keep you cool, our skilled technicians can diagnose and repair any issues efficiently. We have experience working with various AC models and can troubleshoot problems such as refrigerant leaks, compressor failures, airflow restrictions, and more. Trust Narducci Electric to restore your comfort swiftly.
Air Conditioning Maintenance
Regular maintenance is crucial to ensure your air conditioning system stays in optimal condition. Our maintenance services include cleaning, filter replacements, and performance checks to enhance efficiency and indoor air quality. By investing in routine AC maintenance with Narducci Electric, you can prevent major breakdowns and enjoy uninterrupted cooling all summer long.
Reliable Electrical Services
In addition to our comprehensive heating and cooling solutions, Narducci Electric also provides a wide array of reliable electrical services in Abington and the surrounding areas. From electrical installations to repairs and upgrades, our skilled electricians are ready to assist you with your electrical needs.
Electrical Installations
Our qualified electricians are well-versed in electrical installations for both residential and commercial properties. We can handle everything from lighting installations and wiring upgrades to panel installations and whole-house rewiring. With attention to detail and adherence to safety standards, we deliver reliable electrical solutions that meet your specific requirements.
Electrical Repairs
If you're experiencing electrical issues like flickering lights, frequent circuit tripping, or power outages, our experts can diagnose and repair the problem promptly. We employ advanced diagnostic techniques to pinpoint the root cause of electrical difficulties and offer effective repair solutions. Your safety and satisfaction are our top priorities.
Electrical Upgrades
Whether you need to upgrade your electrical panel, install additional outlets, or enhance your home's lighting system, Narducci Electric has the expertise to handle electrical upgrades of all sizes. We ensure code compliance and safe installation to meet your changing electrical needs. Let us help you improve your home's functionality and aesthetic appeal.
Contact Us Today
When it comes to green heating, cooling, and electrical services in Abington, Montgomery County, Narducci Electric is the name you can trust. Our team of dedicated professionals is ready to provide reliable solutions that enhance energy efficiency and comfort in your home or business. Contact us today to schedule a consultation or service appointment. Your satisfaction is our priority!